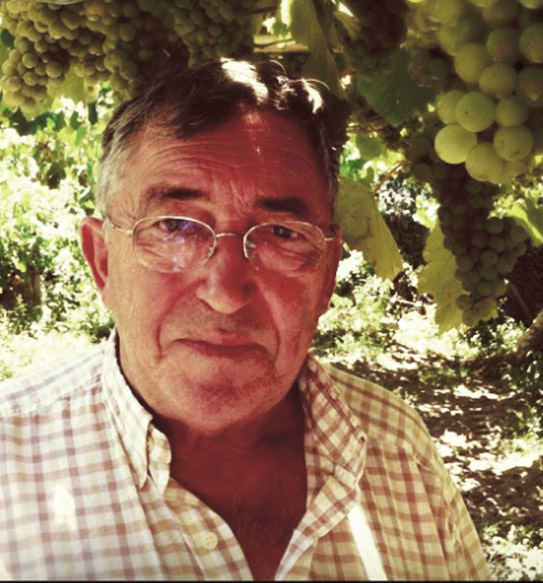 Evaristo Gonzalez
WINE CREATOR
Evaristo, more than a winemaker, is an artisan, only this is how he explains the personal care he puts in his wines, from the vine to the bottle. With his almost 80 springs, Evaristo does not understand fashions, or technologies, but he does know how to listen to wine, for him the production process is natural, slow and should not be accelerated. As he says "It will be ready only when the wine decides that it is ready".
On his face is written the experience of being born in a cellar and having learned to walk between barrels. His father taught him how to make wine and he passed it on to his children. Although he was never interested in contests, he won prizes at the albariño contest of cambados when the wineries that competed were artisan as his own.
He was the promoter of the "Xuntanza dos amigos do Albariño" that in the eighties was a parallel local oficial wine party, it was joined by friends and the best restaurateurs of Barcelona at the time.
testimonios
"O viño de Evaristo, de Cambados,
probablemente o branco feito con máis amor do mundo!"

"El vino de Evaristo, es un producto de calidad que nace en el Valle del Salnes de una familia encantadora. Es un vino con una imagen impecable y un sabor muy elegante."

El vino de Evaristo, es un Albariño tradicional,
con el sabor de los vinos que se hacian antes en Cambados.